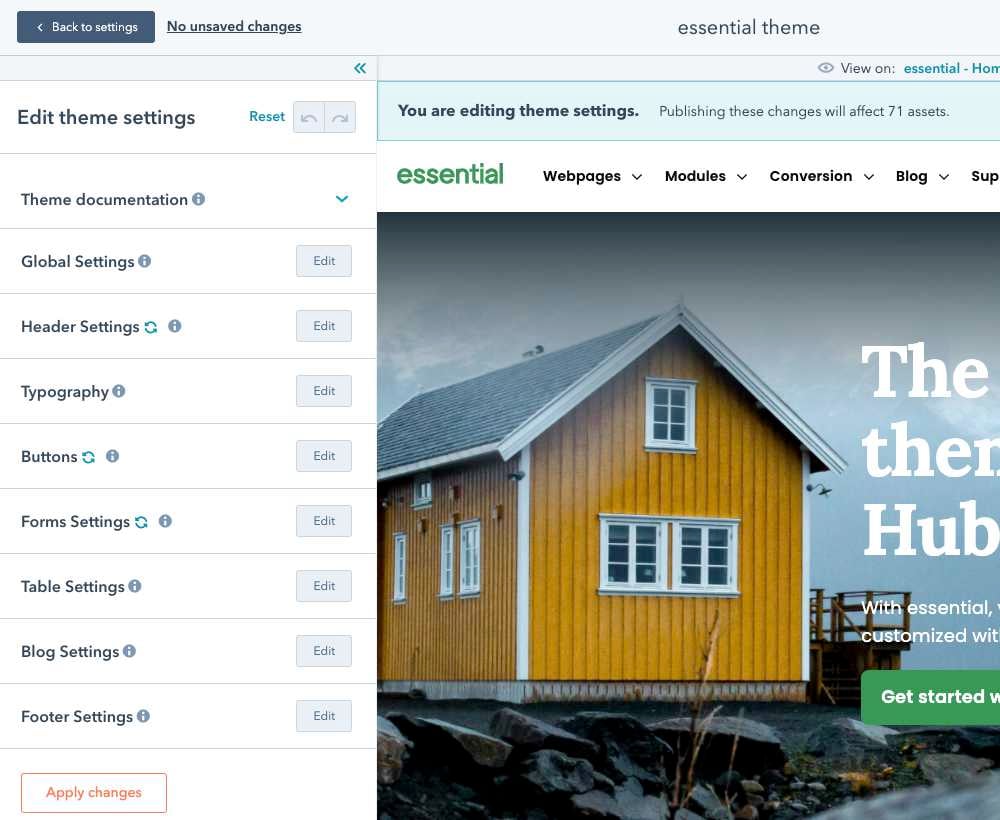 Get the essential theme today and start building out those awesome web pages, blog posts, and landing pages. Without custom coding or breaking the bank.


Lots of web pages
You'll be able to choose from our wide range of modules that are designed with conversion in mind.
An outstanding blog
With this theme installed on your website, you'll be able to create beautiful blogs that convert visitors into customers.
Plus multiple landing pages
Plus all modules you need to create (extended) landing pages. They come with an extensive list of features.
** About this theme:
Flexible - endless possibilities
Drag&Drop: built for marketers
Easy to change look & feel
Responsive out of the box
Responsive image optimization
100% HubSpot CMS Drag&Drop
Fully supported by leadstreet, Elite HubSpot Partner
** Includes all elements you need:
Accordion, Button, Global message, Global popup, Image slider, Page post, Pricing card, Tab, Testimonial slider, Text and image/video, FAQ, Blog feed, Pillar page, System pages, Vertical/horizontal timeline and many more!
** Support included in the theme:
FREE 15-min consult before you buy
FREE 2 Hours of customization service
FREE updates