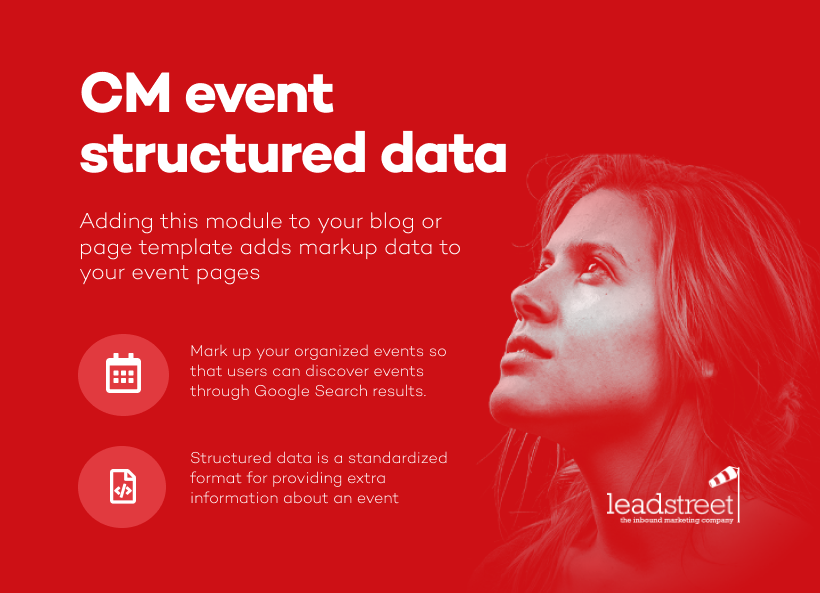 Product Name: CM Event Structured Data
Internal Name: CM Event Structured Data
Description: Google Search and other engines are working hard to understand the content of a webpage. But sometimes you can help by providing explicit clues about the meaning of a page by including structured data. Structured data is a standardized format for providing information about a page and classifying the page content.
Mark up your organized events so that users can discover events through Google Search results and other Google products like Google Maps.
Setup
Step 1: Add the module to your template
Go to the Design Manager and open your template
Add the CM Event Structured Data module near the event content
Save the template

Step 2 : Personalize the module
Edit the Page where you put the Module
Fill up the fields inside the Module

3. Save
4. Update the Page
Step 3 : Test the Structured Data
You can always test your structured data here.