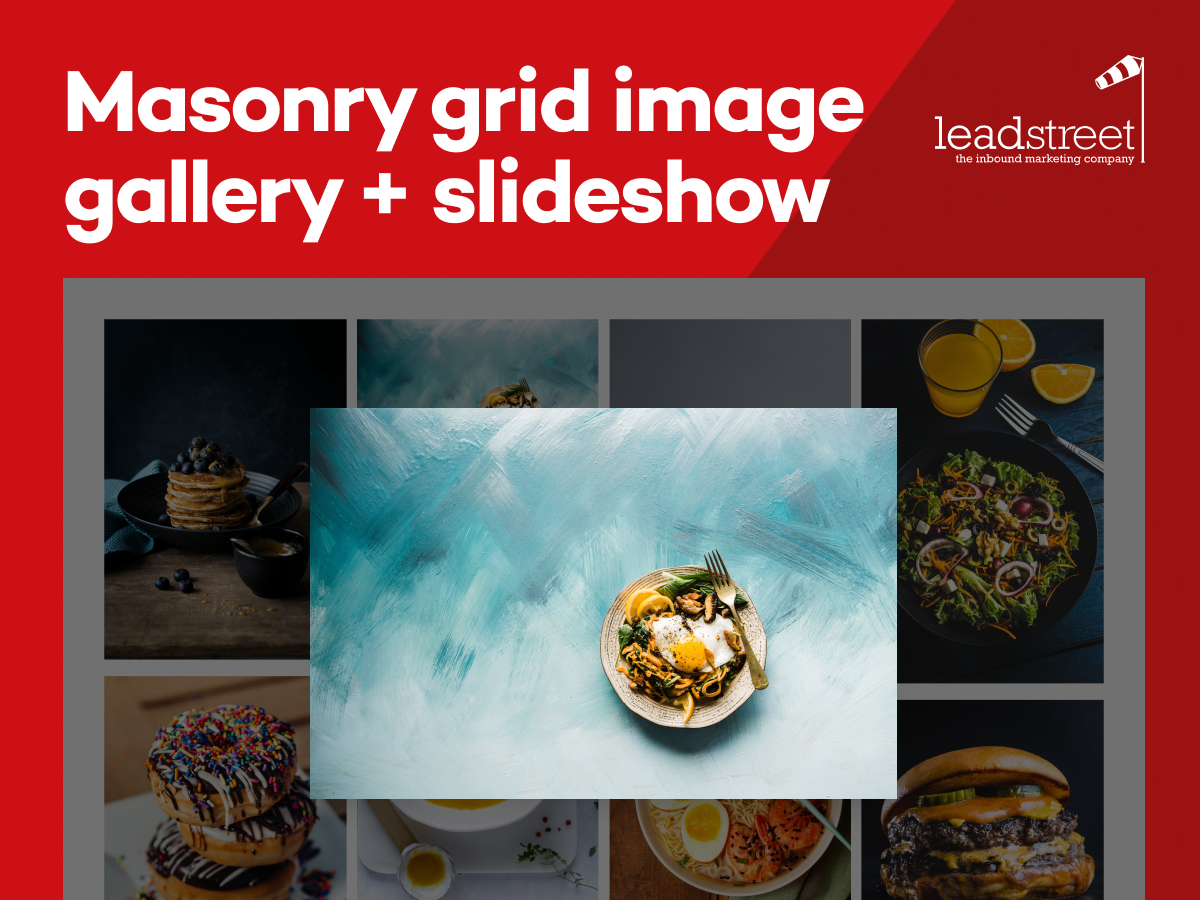 Product Name: Masonry with slideshow
Internal Name: LS - Masonry with slideshow
Elevate Your Visual Experience with leadstreet's Dynamic Masonry Image Gallery
Unlock the power of customization with Leadstreet's Masonry Image Gallery and Slideshow feature. Unlike traditional fixed grid layouts, our column-based grid is designed for flexibility, ensuring your images shine without the constraints of fixed-height rows and fixed-width columns. The magic happens when you click on an image—watch it seamlessly transform into a captivating slideshow.
Features:
Repeatable Content
Customizable Image Width: Enjoy the freedom to choose the width that suits your vision
Specify Gutter Margin: Fine-tune the spacing between your gallery elements with customizable gutter margins
JSON Management for Efficient Image Handling: Take control of large image collections without the hassle of repeatable objects. Use JSON to efficiently manage numerous images, streamlining the process and enhancing your website's performance.
leadstreet's Masonry Image Gallery and Slideshow is more than just a visual feast; it's a tool that empowers you to curate and showcase your content with unparalleled flexibility and style. Elevate your website's aesthetic and captivate your audience with a gallery that goes beyond the ordinary.
Ready to transform your images into a dynamic visual journey? Experience the magic of leadstreet's Masonry Image Gallery today and let your visuals tell a compelling story!
Setup
Check out the video below to see how it works
Use JSON to manage a large number of image
Step 1: Enable "Use JSON instead".
Once enabled, the images int the specified JSON file will be retrieved on the module.

Step 2: Paste the JSON file on the module.
Make sure to use the same format.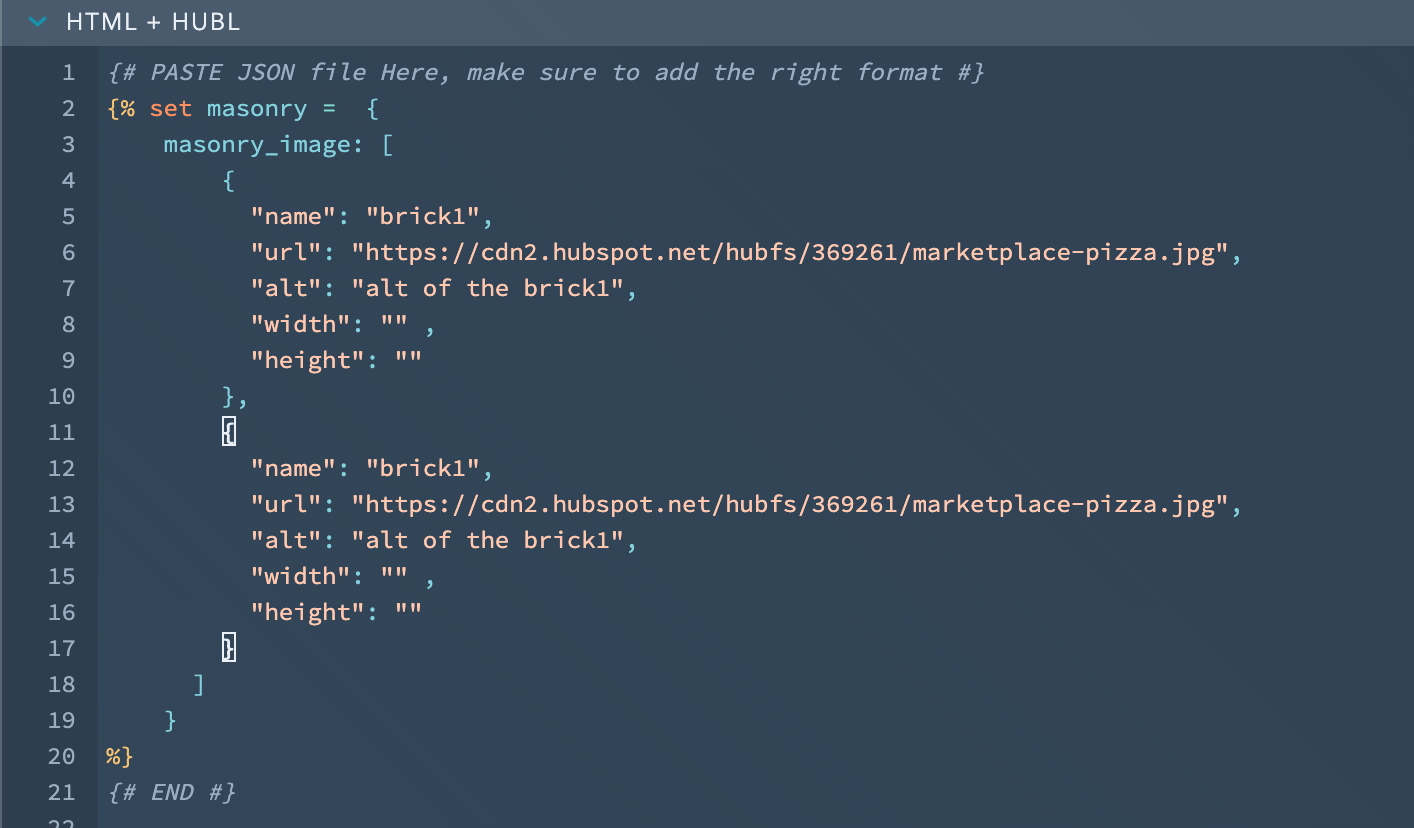 Step 3: Publish your design