Download nu '22 SEO myths you should leave behind in 2019'
Mobilegeddon, Panda, Hummingbird, https, page speed, Rankbrain, BERT, ... Dat er de laatste jaren veel te doen is rond SEO is een understatement. Maar wat betekent SEO nu in 2019? Wat is belangrijk, en … wat is een mythe?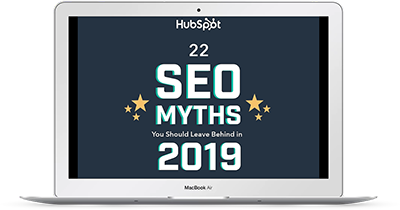 SEO en Google: het blijft een continue uitdaging om bij te blijven. Google zet webbouwers en –masters onafgebroken onder druk om nieuwe wijzigingen te detecteren in de algoritmes voor SEO.
In dit ebook krijg je 22 SEO-mythes voorgeschoteld. Stellingen die vaak als een feit worden voorgesteld … maar het helemaal niet zijn.
Enkele voorbeelden:
"More links are better than more content."
"SEO is all about ranking."
"Pop-ups will always hurt my ranking in search."
"My homepage needs a lot of content."
"The more pages I have, the better."
"Google holds grudges."
Ontdek alle mythes in dit must-read SE0 ebook!