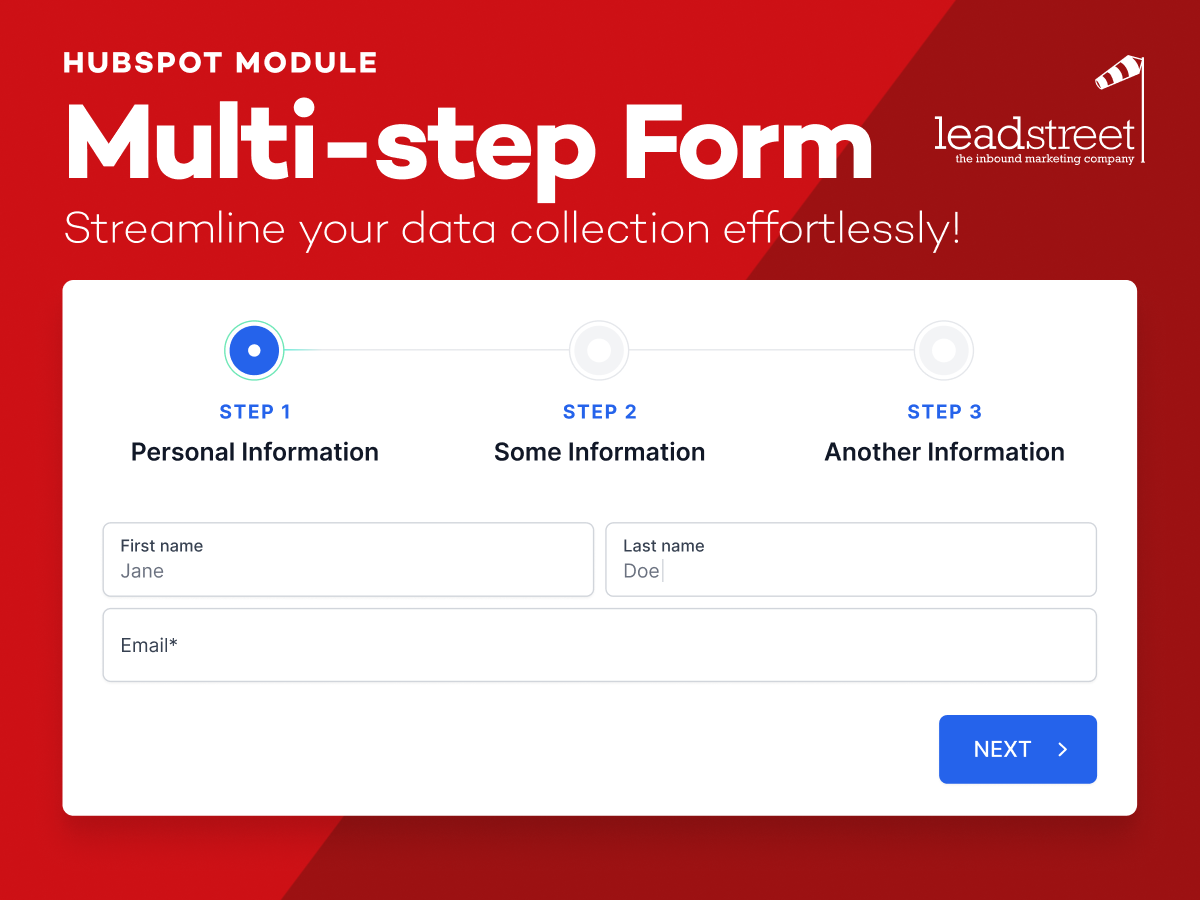 Product name: Multi-Step Form
Internal name: LS - Multi-Step Form
Streamline your data collection effortlessly!
Long forms can be intimidating and deter potential leads from engaging with your website. But fear not! With our HubSpot Module Multi-Step Form, you can transform a daunting task into an engaging and user-friendly experience.
Break down long forms into manageable sections, such as personal information, company details, interests,... and show your visitors exactly where they are in the form-filling process. So, you capture your visitors' attention and keep them motivated and engaged.
Features:
Group as many form fields as you desire
Customize the form width, button labels and icons
Toggle the visibility of the steps and progress indicators
Take advantage of all the advanced features of a HubSpot form, including form validation, email filtering, and more.
Two configurable layouts available for the module
Customize additional actions once the form is submitted
Setup
Step 1: Create the multi-Step form
Add the necessary fields to your form and group the form fields you want, by adding paragraph-rich-text between them.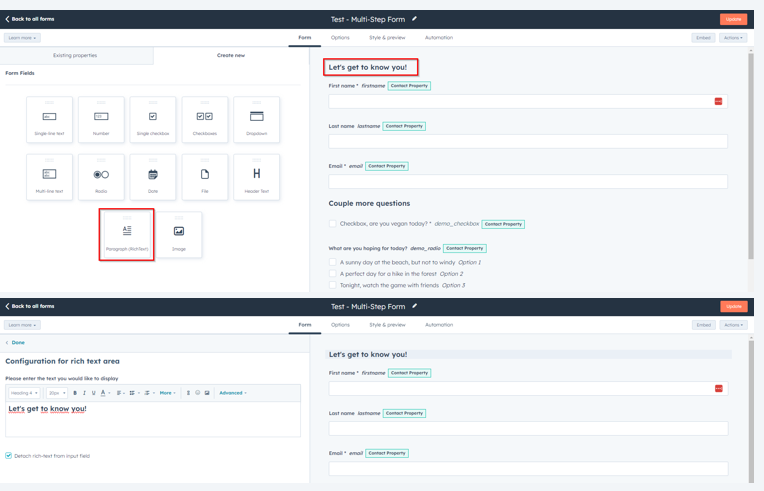 Step 2: Drag and drop the module on your webpage

Step 4:
Customize the options according to your preferences

Customize the options as
Thank you message, page or popup
Show a meeting link after submitting the form
Wether or not to show the progress bar and titles
Navigation label and icon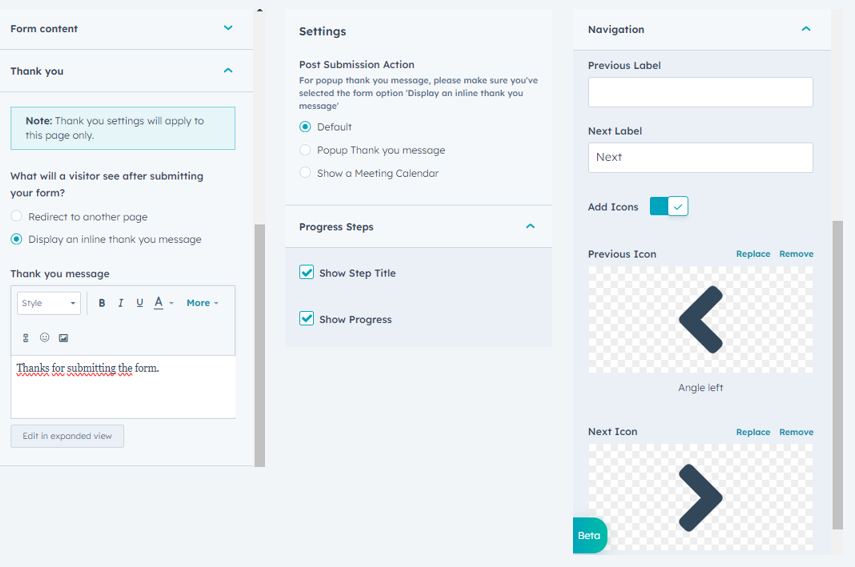 Customize the look and feel of your form
Layout and form width
Form spacing and padding
Border style, color, width and radius
Navigation styling (progress bar)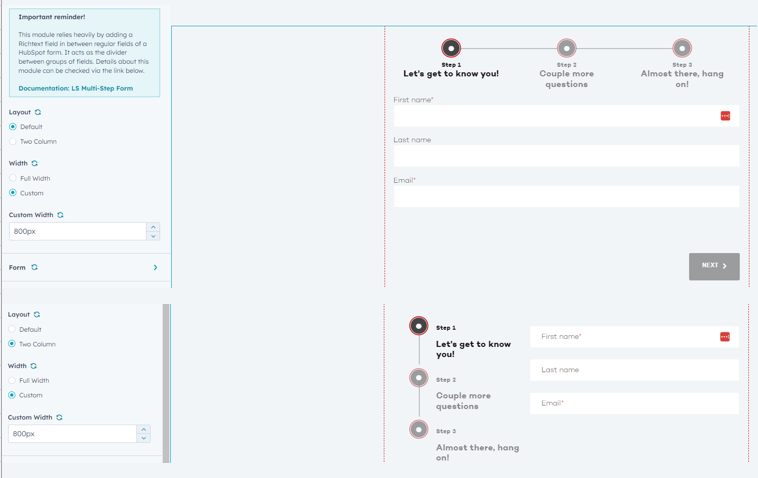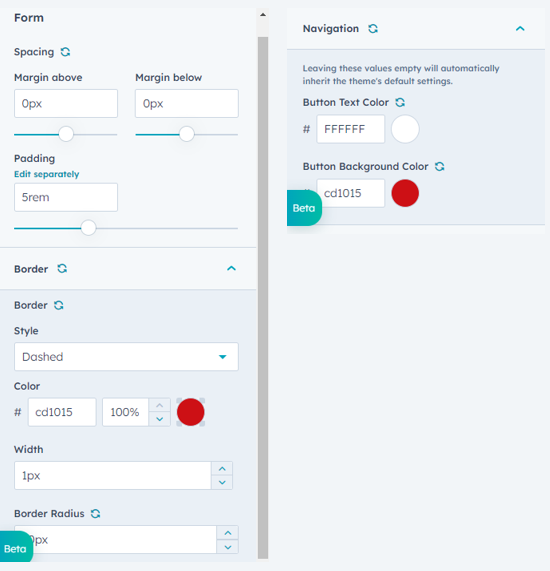 Step 5:
Save your setup and ready!