A Streamlined & Focused Product Page
Get the Popular theme now at the HubSpot Marketplace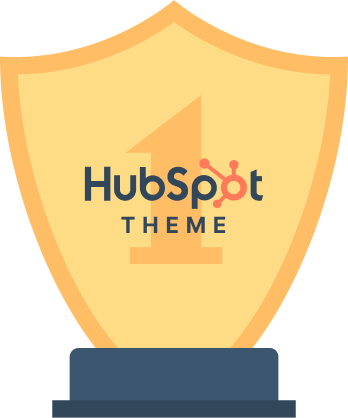 Reviews and Testimonials
What our clients say
"The Popular theme from leadstreet covers all our requirements. The agency delivers top quality implementation support. They know the ins and outs of HubSpot. Highly recommended."
"We are using leadstreet's Popular template for landing pages, which works great for us. They have customized and tailored it to our needs. Everything works perfect! Service was fast and very good."
"We have built our website with the drag & drop theme Popular from leadstreet. It's an excellent theme and we got amazing support from the leadstreet team!"
"Great partner! leadstreet combines both technical and inbound marketing knowledge. Reaction time is quick, execution is swift. Lean & mean team, down-to-earth: just as it needs to be."
"Good inbound marketing & HubSpot knowledge.
Easy to work with, good advice, always ready to answer questions & look for the best solutions. They really know all the possibilities HubSpot has to offer!"
"The guys at leadstreet know what they are talking about, and they don't waste time implementing their advices. Diving right in after having a good listen to what your objectives are, and then - which is particularly nice - monitoring the results. We would recommend leadstreet for sure."
Reviews and Testimonials
What our clients say
"The Popular theme from leadstreet covers all our requirements. The agency delivers top quality implementation support. They know the ins and outs of HubSpot. Highly recommended."
"We are using leadstreet's Popular template for landing pages, which works great for us. They have customized and tailored it to our needs. Everything works perfect! Service was fast and very good."
"We have built our website with the drag & drop theme Popular from leadstreet. It's an excellent theme and we got amazing support from the leadstreet team!"
"Great partner! leadstreet combines both technical and inbound marketing knowledge. Reaction time is quick, execution is swift. Lean & mean team, down-to-earth: just as it needs to be."
"Good inbound marketing & HubSpot knowledge.
Easy to work with, good advice, always ready to answer questions & look for the best solutions. They really know all the possibilities HubSpot has to offer!"
"The guys at leadstreet know what they are talking about, and they don't waste time implementing their advices. Diving right in after having a good listen to what your objectives are, and then - which is particularly nice - monitoring the results. We would recommend leadstreet for sure."
WITH POPULAR, YOU CAN ADD MORE MODULES TO ATTRACT VISITORS TO VISIT OTHER PAGES
Still have questions?
Get our Popular theme today and start building out those awesome webpages, blog posts, and landing pages—without custom coding or breaking the bank.
What's Included
22 page templates
16 system updates
39 modules
All are flexible & fully customizable to your needs!
Multilingual
As leadstreet is a European-based company, we are used to work with multiple languages. The Popular theme includes extra coding and a special multilingual pricing module.
What to expect from this theme
The Popular theme is well designed and organized to carry out your goals—get the right content in the correct pages that customers get to intuitively understand what they should do per page. No custom coding needed.
Who made this awesome theme?
leadstreet is a Diamond HubSpot Partner based in Europe. HubSpot CMS Experts. HubSpot Certified on 28 levels. One of our themes, called magazine, won the Best Comprehensive Theme in the most recent HubSpot Hackathon Theme Challenge.
A carousel for your hero slider, client logos, company stats etc.
Discover this robust slider
A slider is a visual slideshow added to any type of webpage - a great way to give readers more context about what one might find if clicking around our site!
Add an accordion module
Solutions for every role (FAQ)
Want to add FAQ blocks without hassle? We've got you covered.
How can the HubSpot software help my business?
HubSpot allows service providers to keep all of their marketing, sales and service tools in one spot. The biggest benefit that service providers value from HubSpot is the ability to use the software for their clients. It helps them clearly prove ROI and build more sophisticated marketing strategies for their clients.
What is the HubSpot Marketing Hub?
It is a a marketing automation software to help you attract the right audience, convert more visitors into customers, and run complete inbound marketing campaigns at scale—all on one powerful, easy-to-use platform.
What is the HubSpot Sales Hub?
It is a powerful sales CRM software that helps teams close more deals, deepen relationships, and manage their pipeline more effectively—all on one easy-to-use platform.
What is the HubSpot Service Hub?
It is a customer service management software that enables you to scale your customer support, unite your front-office teams on one powerful, easy-to-use platform, and provide proactive service that delights and retains customers.
What is the HubSpot Operations Hub?
Operations software that lets you easily sync customer data and automate business processes. Your entire team will stay aligned with a clean, connected source of truth for customer data, and your business will be empowered to adapt to the ever-changing needs of your customers.
What is the Inbound Methodology?
Inbound Marketing is about creating a flux of new prospects to your website, and converting them to customers. The four distinct phases (Attract, Convert, Close, Delight) turn strangers into visitors, leads, customers, and promoters of your product or service.
What is the HubSpot CMS Hub?
When you're building a website on the HubSpot CMS, everyone wins. Developers build using flexible themes. Marketers easily edit and create pages on their own. And since it's backed by HubSpot's CRM tools, customers enjoy a seamless digital experience.
How can I translate my actual Sales Process in HubSpot?
With HubSpot, you can easily track your performance throughout the sales process. The software provides detailed reports on what's happening in each stage of a potential customer's journey and gives sellers useful information for continuous improvement.
More details about leadstreet?
We're an international team of HubSpot masters and are experts in all things HubSpot, from Inbound Marketing, Inbound Sales to HS CMS. From tech start-ups to large enterprises, across Europe and North-America, we help our clients get more clients.
Why should we get the Popular Theme?
The Popular theme is well designed and organized to carry out your goals—get the right content in the correct pages that customers get to intuitively understand what they should do in each page. No custom coding needed. Popular's clean & simple style can drive visitors straight to your content & offers. Each page is also flexible & customizable!
Add a tabbed section to youR webpage
Understand this tabs module
Use the Tab module if you want your content to separated into sections while accessed via a single content area, and does not refresh the page when selected.
Clean code
Tabs are added by a repeatable element
Add TAB title
Add Tab text, image, video
Change colours, background, text
Add Smart rules
Hide on mobile if needed
Style spacing, background, border of module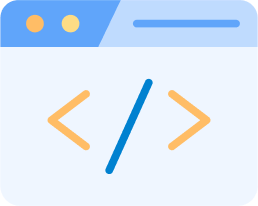 Best Practices
Use when there is limited visual space and content needs to be separated into sections
Use when section names are relatively short
Use when the content of each tab can be viewed separate from each other, and not in context of each other.
Use when the content for each tab has similar structure
Do not use when the content inside each pane would function just as well in its own separate page.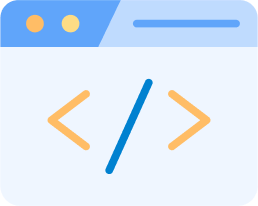 ADD RICH MEDIA
Image-based Tab Module
Create attractive and responsive tabs for your HubSpot websites
Do away with words in your tab header.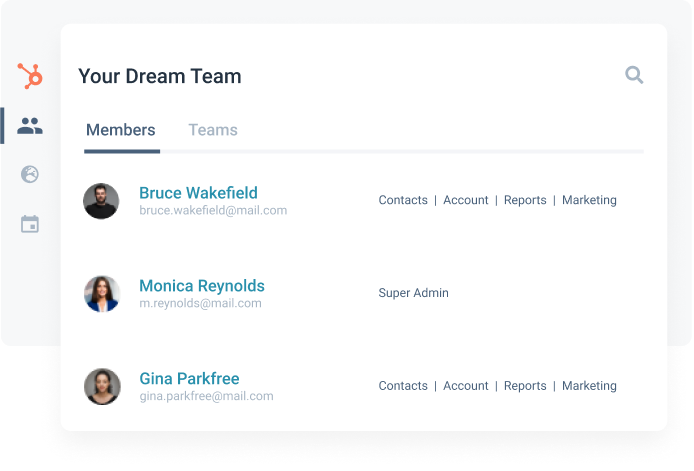 Icons don't take up much space and you can show your creativity.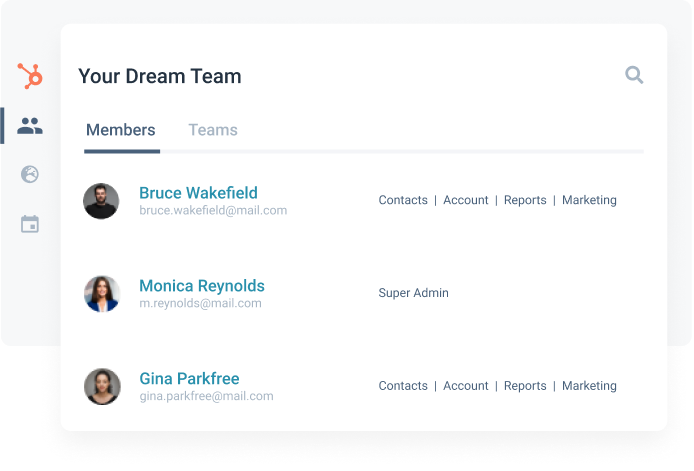 Use these tabs to display a menu or provide a number of options that share similarities.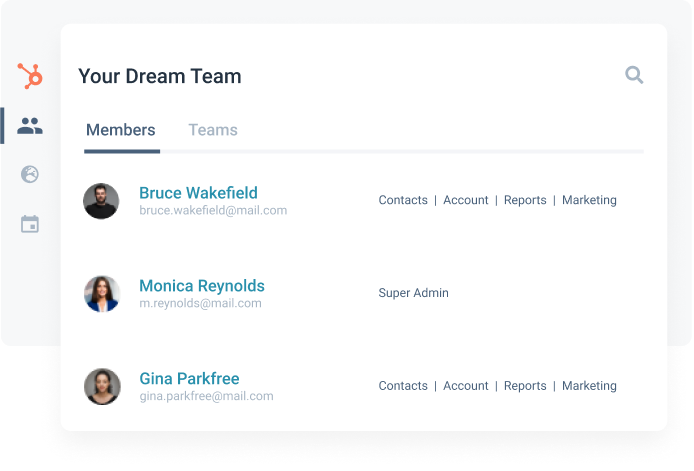 Video hero banner that is responsive and loads fast
Video Row
Embedding videos on landing can increase conversion rates by 80% and can help customers make purchasing decisions.
Cross-browser compatibility